$20.000 per person
We will travel from Viña del Mar to the Casablanca Valley, which is about 50 km away and is known throughout the world for its immense production and for the refined preparation of white wine in its Chardonnay and Sauvignon Blanc varieties. This fertile valley is located between the coastal mountains and the Pacific in the valleys of central Chile. Here too varieties of Pinot Noir, Syrah, Merlot and Cabernet Sauvignon are grown and produced a great sparkling wine.
We are going to visit at least two or three vineyards, generally we choose between: Forest houses, Matetic, Indomita, Viñamar, William Cole, Bodega RE or Emiliana. In the vineyards you can participate in a wine tasting, buy local wines at the price of the winery or just take a walk while admiring the landscapes.
I will suggest where the tasting tour is best and where to buy excellent wines at reasonable prices. With my local experience, you can find different and interesting places to add to your experience.
We will have lunch in a very typical place in the area, which is distinguished by a very tasty meal, low prices and generous dishes. Combining the food with an exquisite wine from local vineyards.
At the end of the afternoon we will return to Viña del Mar, usually very tired of a long day.
Después del recorrido definitivamente le diré qué lugares deben visitar, dónde los lugareños comen muy sabroso y barato, y qué más pueden hacer en nuestra hermosa ciudad.
Casas del Bosque is a boutique-winery located in the coldest part of the Casablanca Valley, Las Dichas, has its origins in 1993. It is characterized by producing medium-ripening strains: Sauvignon Blanc and Chardonnay whites in whites, and reds mainly Pinot Noir and Syrah. Over the years, he has gained great prestige for both his premium wines.
Viña Matetic is located in the Rosario Valley, between Casablanca and San Antonio. The 150 hectares planted are based on organic and biodynamic production principles to obtain 100 percent natural grapes of excellent quality.
Viña Indomita is located in the highest area of Casablanca and has a privileged view of the Valley. It has vineyards in the valleys of Casablanca and Maipo, two of the main terroirs of Chile for the production of white and red wines, respectively. They highlight their Premium wines Zardoz, Duette and Indomita Gran Reserva, winners of the main international awards.
The vineyards of Viñamar are located in the upper section of the Casablanca Valley, oriented to the northwest, which allows permanent exposure to the sun and moderate reception of the sea breeze. Its 90 hectares have been planted with fine French strains, among which are Sauvignon Blanc, Chardonnay, Pinot Noir and Pinot Gris. Thanks to these perfect conditions, excellent sparkling wines are produced here, oriented to the most demanding markets.
William Cole Vineyards was founded in 1999 in the Tapihue area, in the heart of the Casablanca Valley by Mr. William Cole of American nationality. The winery stands out for the production of premium wines, widely recognized in Chile and the world.
Bodegas Re is a small family vineyard, formed by the outstanding winemaker Pablo Morandé and his three children. It is one of the most interesting wineries to meet in the Casablanca Valley. RE are unique conceptual wines, based on a REcrear, REinventar and REvelar concept that imply that wines of excellence can be made with ancestral procedures and current knowledge.
Viña Emiliana is characterized by producing only organic and biodynamic wines, in such a way that it helps preserve the natural balance of life, the human being and the environment. This is an essential place for lovers to enjoy a healthy lifestyle and organic wines.
Price: $20.000 or US$27 per person
Duration: 5-6 horas
Start: a 10:30 AM. Lunes a Domingo.
Languages: Spanish, English
Order your participation: +569 94818200 This email address is being protected from spambots. You need JavaScript enabled to view it.
---
  $15.000 per person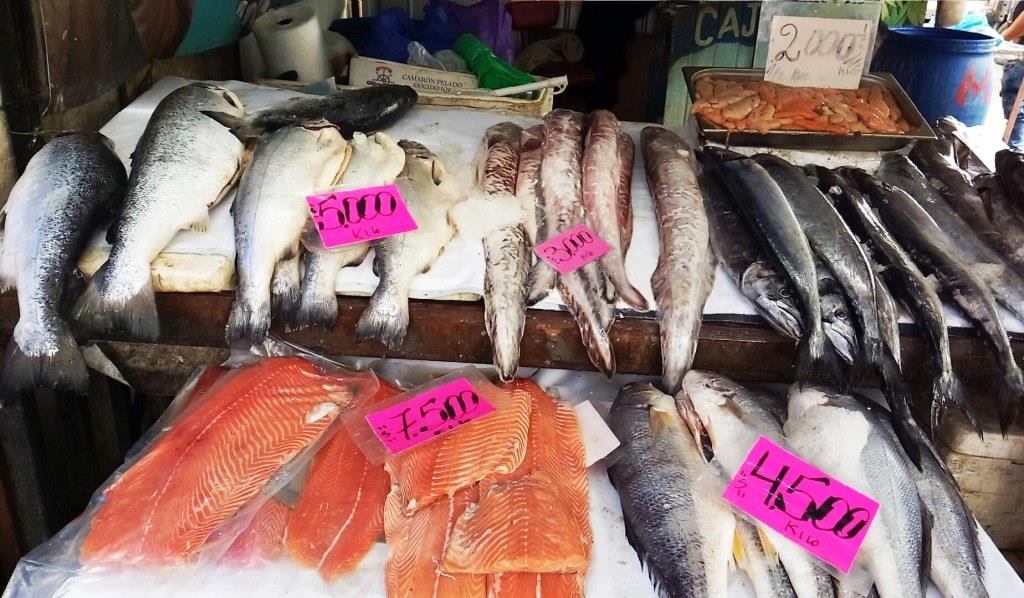 We will meet in a heritage property of the city built in 1918, located in a residential neighborhood, surrounded by ancient castles, including the Presidential Palace of Cerro Castillo and the Clock of Flowers, the symbol of the city.
When we start our adventure, we will walk through some sectors of Cerro Castillo not well known by tourists, such as viewpoints and stops.
Then we will take a public transport for a few minutes, to reach a fisherman's cove where you will have the opportunity to have direct contact with fishermen in the area, in addition to observing and taking pictures of sea lions, pelicans and seagulls. They gather here in large numbers in the hope of enjoying the remains of today's fishing.
Here we will choose and buy our seafood or fish to return home and cook them in the Chilean style. To enjoy these delicious dishes on the terrace with stunning views of the city, accompanied by a couple of drinks.
Price: $15.000 or US$20 per person
Duration: 3-4 hours
Start: a las 10:00, Tuesday to Saturday.
Languages: Spanish, English
Not included:
Seafood and fish purchase $1.000-2.000 per person approximately
Order your participation: +569 94818200 This email address is being protected from spambots. You need JavaScript enabled to view it.
---
  $20.000 per person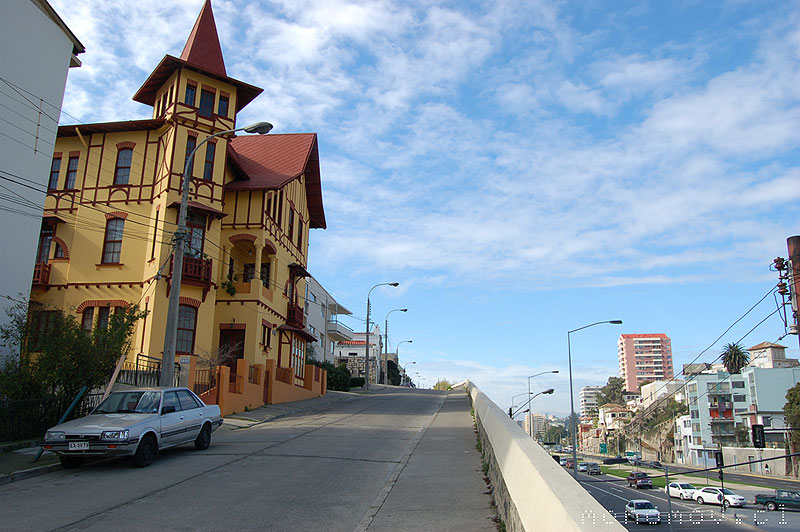 We will start with the beautiful city of Valparaiso, touring points of interest such as Pablo Neruda's house (La Sebastiana), Concepcion, Alegre, Bellavista hills, wide beach and El Peral elevator. At will and if we have time, we will visit the port, Naval Museum (of the Pacific War), Polanco elevator and take a ride in an old trolleybus of the last century.
Then we will move to the city of Viña del Mar, where we will see the famous Rioja Palace and the Fonk Museum, where you can photograph the famous Moai figures of Easter Island.
On the way to Reñaca we will go up to the Pedro Aguirre Cerda Viewpoint, which offers panoramic views of Viña del Mar and Valparaiso. And, of course, we will not ignore the beautiful beaches of Reñaca, incredibly popular among young people, surfers and their famous nightclubs.
We can also optionally add the city of Concon (for an extra cost), famous for its delicious food.
In the end we will walk through the oldest neighborhood of Viña del Mar, the place from which the city began to be built, Cerro Castillo, with its famous houses and castles from the beginning of the last century.
After the tour I will definitely tell you what places you should visit, where the locals eat very tasty and cheap, and what else they can do in our beautiful city.
Price: $20.000 or US$27 per person
Duration: 5-6 hours
Departure: at 10:30 AM. Monday to Sunday.
Languages: Spanish, English
Not included:
Concon city tour: $10.000 per person extra
Order your participation: +569 94818200 This email address is being protected from spambots. You need JavaScript enabled to view it.