Private tour by Viña y Valpo
$20.000 per person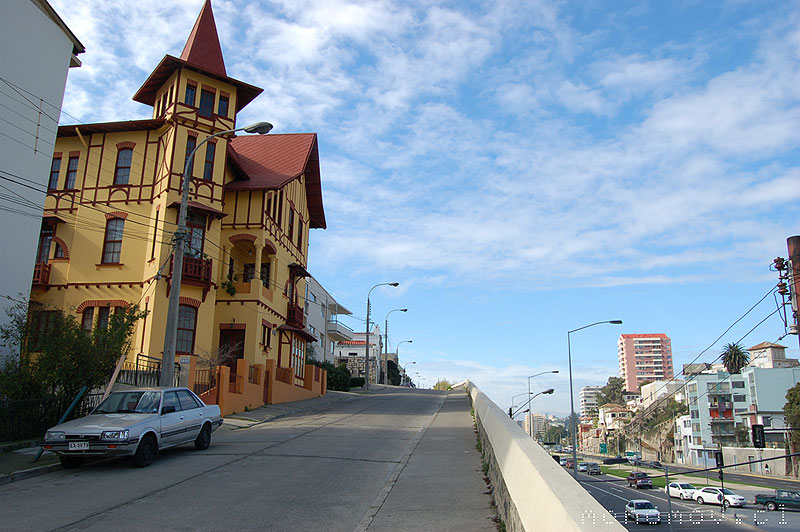 We will start with the beautiful city of Valparaiso, touring points of interest such as Pablo Neruda's house (La Sebastiana), Concepcion, Alegre, Bellavista hills, wide beach and El Peral elevator. At will and if we have time, we will visit the port, Naval Museum (of the Pacific War), Polanco elevator and take a ride in an old trolleybus of the last century.
    Then we will move to the city of Viña del Mar, where we will see the famous Rioja Palace and the Fonk Museum, where you can photograph the famous Moai figures of Easter Island.
   On the way to Reñaca we will go up to the Pedro Aguirre Cerda Viewpoint, which offers panoramic views of Viña del Mar and Valparaiso. And, of course, we will not ignore the beautiful beaches of Reñaca, incredibly popular among young people, surfers and their famous nightclubs.
   We can also optionally add the city of Concon (for an extra cost), famous for its delicious food.
   In the end we will walk through the oldest neighborhood of Viña del Mar, the place from which the city began to be built, Cerro Castillo, with its famous houses and castles from the beginning of the last century.
   After the tour I will definitely tell you what places you should visit, where the locals eat very tasty and cheap, and what else they can do in our beautiful city. 
Price: $20.000 or US$27 per person
Duration: 5-6 hours
Departure: at 10:30 AM. Monday to Sunday.
Languages: Spanish, English
Not included:
Concon city tour: $10.000 per person extra
Order your participation:    +569 94818200    This email address is being protected from spambots. You need JavaScript enabled to view it.